You must allow cookies and JavaScript for a proper shopping experience.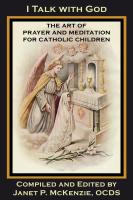 Price: $14.95
Publisher: Biblio Resource Publications, Inc. : 2011
Seller ID: I Talk with God
ISBN: 978-1-934185-40-7
Binding: 9" x 6" paperback, 140 pages
---
This prayer book helps young Catholics better understand what prayer is, the many ways to pray, how to pray the Mass, and simplifies the sometimes mysterious art of meditation.
View More...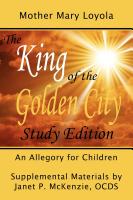 Price: $19.95
Publisher: Biblio Resource Publications, Inc. : 2007
Seller ID: King PB
ISBN: 978-1-934185-03-2
Binding: 6 x 9 paperback, 164 pages
---
The King of the Golden City is an allegory that beautifully illustrates Jesus' desire to share an intimate relationship with each one of His children. This RACE for Heaven study guide assists with Mother Loyola's allegory, makes connections to the Bible as well as to the catechism, and provides thoughtful discussion questions and activities to encourage spiritual growth. In addition, parents and older children will be encouraged—by quotations from the three Carmelite Doctors of the Church—to deepen their prayer lives and become more aware of the obstacles to an intimate relationship with our K...
View More...